West Quality MISSION
We strive to fill the need for a good, reliable contractor in the Roofing/Attic Ventilation and Siding industry. Through education and honest communication, we work to provide the utmost quality products, workmanship, and a guarantee to beautify your home and increase the value of your property. We respect the home owner's dreams by providing training, a safe work environment and a family/work balance to our employees to promote and uphold a strong work ethic.
West Quality VALUES
Providing an unparalleled experience for the home owner utilizing our genuine customer service, high quality products and detailed workmanship.
Being a professional contractor devoted to honesty, integrity & trust, by educating home owners about their investment options and ensuring our workers have the training and skillset to deliver on our promises.
Creating a Work/Life balance through organization and proper planning, we aim to deliver a flexibility and balance to our employees that nurture a healthy and happy work experience. 
Maintaining a safe work place where our employees can cautiously and efficiently work towards making the home owners dream come true. 
West Quality TEAM
Our highly skilled and exceptionally trained craftsmen work with top quality products to provide the highest standard in commercial and residential roofing, siding and attic ventilation.
We strive to exceed our clients' needs and we take pride in our workmanship. Our applications are attractive and enhance the look of your property, they increase your property value, and they save you money by reducing your heating costs and providing you with energy saving solutions.
Join Our Team!
Never settling for the status quo or doing anything "just because that's the way it's always been done" is a large part of the entrepreneurial spirit that sets West Quality Roofing & Exteriors Inc. apart from our competitors.
Our mission is to be Calgary's most respected and attractive company in our industry.
We do this through exceeding our clients' needs and we take pride in our workmanship.
We're always looking for talented individuals to join our team, use the form below to apply!
Client referrals are our reward, so we strive for 100% customer satisfaction before every project is considered complete.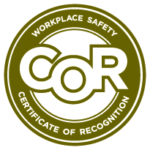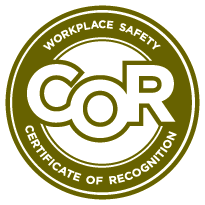 Well I'm the talk of my neighbourhood!!! A brand new roof in just ONE DAY? My neighbours and I were blown away. Not one person that I spoke to had their roofs replaced with such efficiency and with such professionalism. The quality of the work was amazing and did I mention that it didn't look like ANYONE was on my property after they had left? My property was SPIC and SPAN!!! The team at West Quality Construction Inc. are the ultimate professionals and would recommend them to anyone! Thank you for making my life easier.

– C. Joly