CALGARY SIDING
Whether your goal is to beautify and update your home, increase the value of your property, or your existing siding has sustained damage and requires repair, West Quality Roofing & Exteriors is able to provide you with high quality siding options to suit your every need.
Our professionals are knowledgeable about the most stylish installation and the maintenance of various types of siding material, and we replace or repair all types of siding including vinyl, aluminum, wood, cedar, shake and fiber cement.
For quality workmanship, competitive pricing, fully licensed installers, superior customer service, and brand name products you can trust, look no further than West Quality Roofing & Exteriors for your next siding project.
James Hardies / Fiber Cement Siding

Tando Products
Vinyl Siding

Smart Board Panel Siding

Board and batten siding
Cedar Siding

Cedar Shake

Cedar Soffit

Cedar Fascia
Aluminum Soffit

Aluminum Fascia

Smart Board Fascia
Aluminum Cladding

Longboard aluminium siding

AL 13 (Architectural panel system)

Easytrim Reveals (Architectural anodized Aluminium trim)
Insulation Board IKO Enerfoil ( R6,2 / inches)

Corrugated metal siding

Metal rib panel

Custom metal flashing 22ga to 30ga
Architectural expose fastener panel and board
Z Girts installation on wood and concrete

Roxul exterior grade installation

Peal and stick membrane on substrate
We are also able to connect you with the services of a trusted business partner to manage your eavestrough, spray foam, or blow in insulation requirements.
Client referrals are our reward, so we strive for 100% customer satisfaction before every project is considered complete.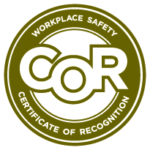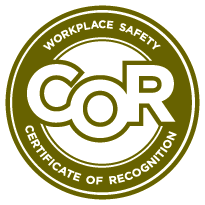 Well I'm the talk of my neighbourhood!!! A brand new roof in just ONE DAY? My neighbours and I were blown away. Not one person that I spoke to had their roofs replaced with such efficiency and with such professionalism. The quality of the work was amazing and did I mention that it didn't look like ANYONE was on my property after they had left? My property was SPIC and SPAN!!! The team at West Quality Construction Inc. are the ultimate professionals and would recommend them to anyone! Thank you for making my life easier.

– C. Joly
Anyone looking to replace siding would be well advised to hire West Quality Construction Inc. We had our late 1950's bungalow stripped to the bones this August 2014; they then installed insulation, Hardi Board siding, eaves and soffit with our complete satisfaction. The siding crew (Eric & Caroline) took care of every detail from stripping off the old stucco and two layers of siding to always cleaning up after each day's work.

This company is very professional leaving us extremely satisfied with all aspects of their work.

Donna & Murray David
This is a letter of reference to recommend West Quality Construction Inc as a respectful, knowledgeable roofing and siding company who always act with respect and professionalism on my sites.
Their quality of work and competitive pricing are hard to match.
An excellent understanding of attic ventilation and proper attic function on new and existing homes puts them far above other roofing companies I've worked with.

I always receive top notch service from West Quality on all our jobs large or small accompanied with helpful, innovative construction solutions.

I would recommend West Quality Construction Inc to anyone in the market for exterior renovation either new home, reno or attic restoration.

Mike Cortese
O2 developments

We also carry a variety of Tando products, such as Tando Shake, Beach House Shake, and more.
View more photos of Tando products here